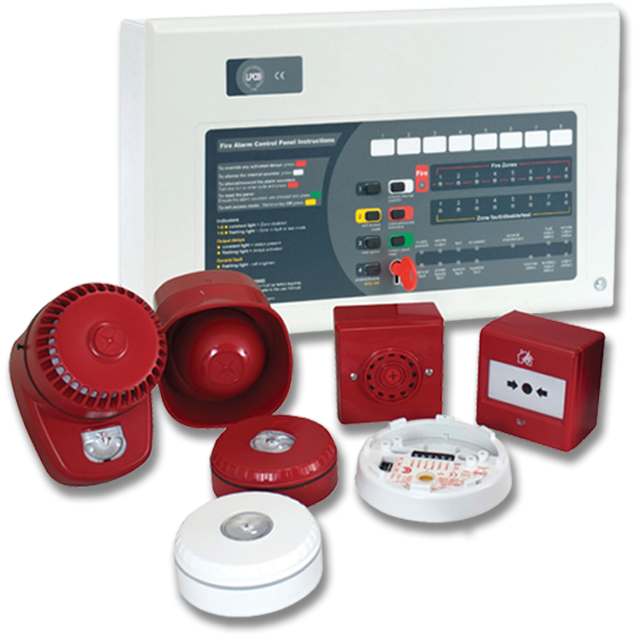 Fire Alarms | Call Systems | Induction Loop Systems
C-TEC is a leading independent life-safety electronic systems manufacturer, producing conventional and addressable fire alarm systems, power supplies, automatic extinguisher, disabled refuge, infrared staff protection and call systems, and hearing loop equipment.
C-TEC describes itself as forward-thinking and multifaceted, and prides itself on the quality, reliability, durability and innovation of its products, their British manufacture, its levels of service and the speed of despatch of orders from stock.
The company holds ISO 9001 accreditation and is a corporate member of the Fire Industry Association (FIA), the Institute of Sound & Communication Engineers (ISCE), the International Hearing Loop Manufacturers' Association (IHLMA) and the Institute of Healthcare Engineering & Estate Management (IHEEM).
C-TEC was awarded a 10 Years of Excellence Award by the British Standards Institution (BSI) at FIREX International 2016 in recognition of its commitment to BSI certification.
READ MORE
What is Cabinet Alarm & Locks?
Aenean leo ligula, porttitor eu, consequat vitae, eleifend ac, enim. Aliquam lorem ante, dapibus in, viverra quis, feugiat a, tellus. Phasellus viverra nulla ut metus varius laoreet. Quisque rutrum. Aenean imperdiet. Etiam ultricies nisi vel augue. Curabitur ullamcorper ultricies nisi. Nam eget dui. Etiam rhoncus. Maecenas tempus, tellus eget condimentum rhoncus, sem quam semper libero, sit amet adipiscing sem neque sed ipsum. Nam quam nunc, blandit vel, luctus pulvinar, hendrerit id, lorem. Maecenas nec odio et ante tincidunt tempus.
Why is it Best?
Addressable Fire Alarm
Conventional Fire Alarm
Gas Detectors
---
Fire Alarm Systems & Control Panels | Fire Detection | Fike
Addressable Fire Alarm – CYBERCAT® Intelligent Fire Alarm Control System
Reliable Fire Alarm Solutions You Need … Fast, Flexible Service You Deserve
Fike has long been known for being a leader in service, support and delivery in the fire protection industry. Fike's state-of-the-art CyberCat® fire alarm and communications system is revolutionary in its speed, intelligence and flexibility. And the intelligent CyberCat control system is available for about the same price as standard fire alarm systems. Incredible service, superior product — unparalleled value.